Customized solution for Non Woven converting

We convert your Non Woven into « ready for sale products » or semi-finished products under YOUR BRAND.
You have read right, we do Private Label only, we do not adress final markets so sharing critical information with us won't lead to touchy situations.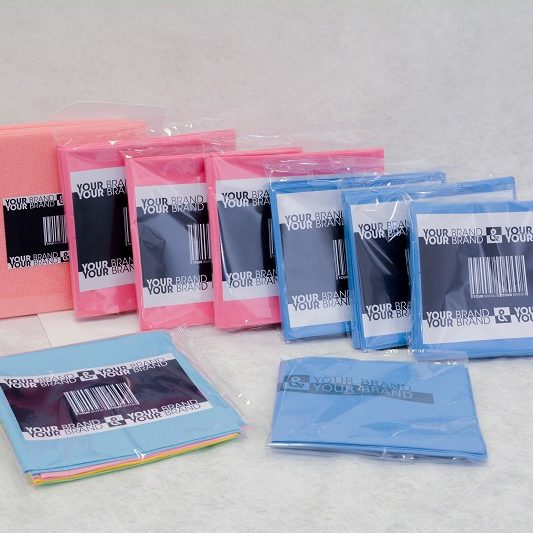 CUSTOMIZATION
From your Mother rolls, we dye, print, coat or laminate your product to make it differentiable and more valuable to your customers. While dyeing is mainly used to differentiate wiping materials into HACCP approach, printing is used onto many final application from building to Food contact. Coating and Lamination are used for industrial or technical applications.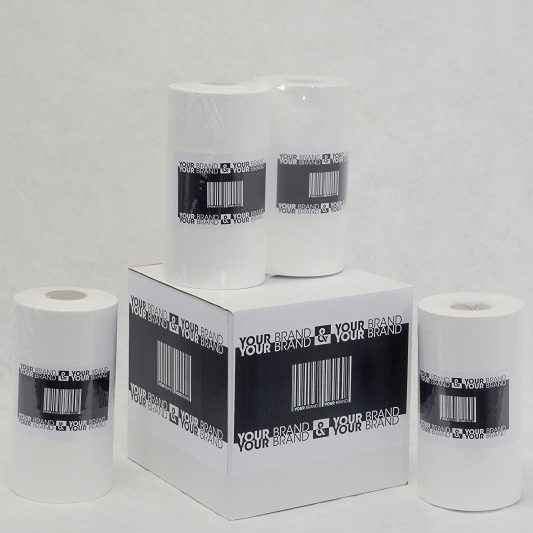 CONVERTING
We convert your Non Woven based on your specifications. This includes various different processes like Rewinding, Slitting, Punching, Folding, Sewing, etc. Over the years, we have developped a strong expertise in finding converting solution for a lot of unique products.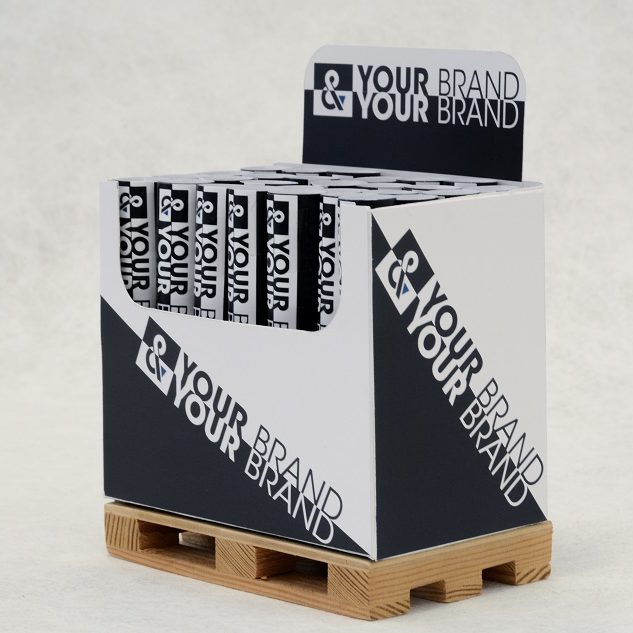 PRIVATE LABEL
France Découpe only convert Customer supplied material under the brand of the customer (or it's own client). While the product itself can be dyied and printed, the final packaging is also very important to differentiate yourself from the competition and maximize the efficiency of your marketing intelligence.
We label, bag, box your product under YOUR BRAND and based on your graphic work.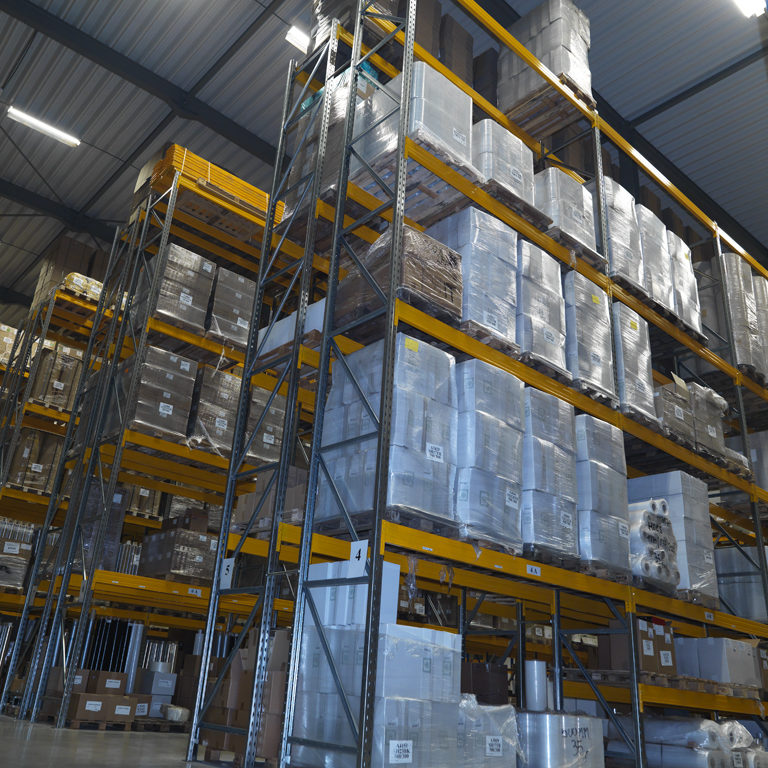 LOGISTIC HUB
We ship back to your Wharehouse or dispatch to your clients
With 9000 sqm of storage space and 10 loading docks, our logistic Hub can deliver anywhere in Europe in a very short time. Finished products in Stock are shipped within 24H while products to be converted are shipped
within 14 days garanteed upon order. We shi aither back to your Wharehouse or dispatch directly to your clients.
Confidentiality, Transparence and Reliablity are the 3 pillars onto which France Découpe has build its reputation over the last 25 years.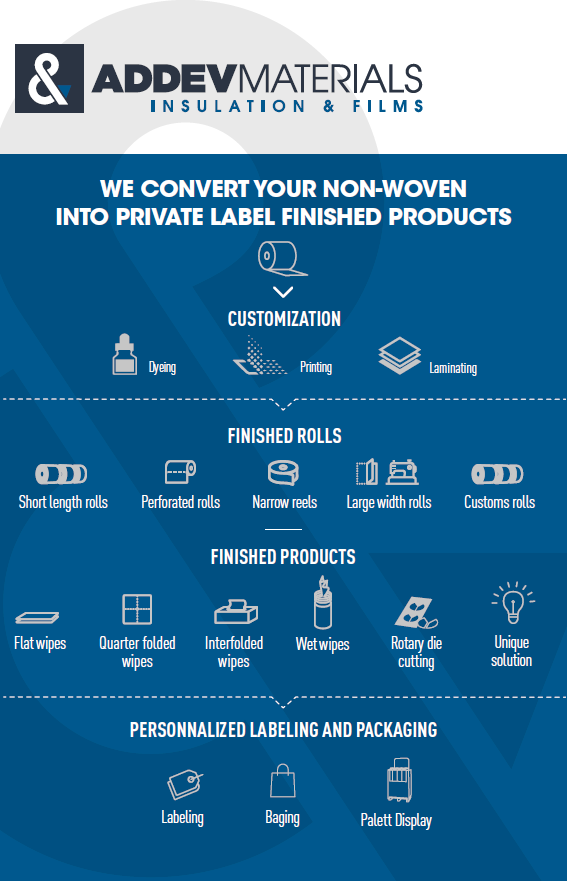 COST REDUCTION
• Flexibility on variable costs : no investment needed, short starting time, quick reactivity on the market
• Access to numerous converting processes
• Capacity to absorb seasonal overcharge
AVAILABILITY
• Western Europe Logistic Hub
• 9000 m2 Warehouse
• 3000 Palets Storage
• 24 hours shipment
• 14 days lead time 100% guaranteed
REACTIVITY
• Extranet Real time information
• Four languages sales team
• EDI Link
EMPLOYEES
2018 turnover
Non woven converted
DIE CUT